Map and List of all U.S. State Highpoints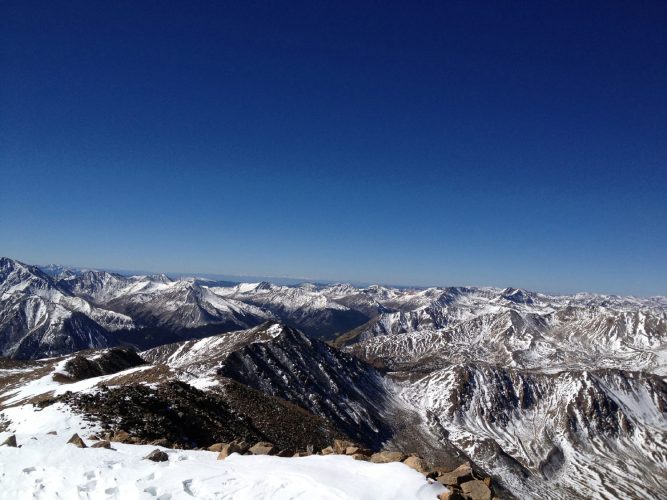 Interactive map and sortable table of all United States highpoints. Information about highpointing – from Denali in Alaska all the way down to the smaller hills.
Mount Mckinley (aka Denali) takes the crown as tallest of all U.S. highpoints with an elevation of 20,320 feet. California's Mount Whitney is the tallest in the lower 48 U.S. states at 14,505 ft., followed by Mount Elbert in Colorado (14,439 ft.) and Mount Rainier in Washington (14,411 ft.). Other notable peaks on the list that require more than minimal mountaineering skills include Gannett Peak in Wyoming (13,804 ft.), Granite Peak in Montana (12,799 ft.), and Oregon's Mount Hood (11,239 ft.).
See also: Highpointing – reaching the highest point in every U.S. state
Sort the list below of click on pins on the map above for more information about a specific highpoint. If the highpoint name isn't linked, we don't have a page for that highpoint yet. We do not currently have pages for each and every U.S. state highpoint but are adding frequently.
I'm continually adding to the highpoints knowledge base, so if the highpoint you're seeking information on doesn't currently have a page, check back soon!