Charles Mound, Illinois Highpoint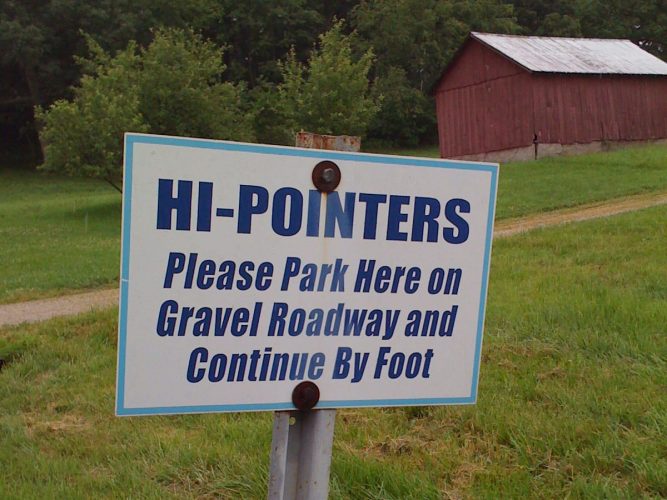 Charles Mound: The highpoint of Illinois
Finding your way through the patchwork of country roads may be the most difficult part of ultimately arriving at the top of Charles Mound – the highest natural point in the state of Illinois.
The section of Illinois that is home to the IL highpoint is a vast collection of farms and it's easy to get turned around without knowledge of the area. Charles Mound is not easily visible from a distance, so finding the right route is of utmost importance.
Charles Mound lives within the Driftless Area – a region that includes SW Wisconsin, SE Minnesota, NE Iowa and NW Illinois – which is known for its river valleys and rolling hills.
This non-flat (especially relative to other sections of Illinois) is said to exist due to this area escaping the flattening glaciers that hit other nearby area.
The highest natural point in IL
Date of hike: June 2009
The mound is about as north as it gets, sitting less than a half-mile to the south of the Wisconsin border. There are no signs on the road that directly mark a path to the highpoint, but Scales Mound is the closest town to Charles Mound, and the highpoint sits approximately 11 miles from Galena, IL.
One you reach the gate that marks the path to the top of the mound, follow the short trail to the top of IL. The trail is about one mile long and curves into an open field before heading up a grassy hill.
The highpoint itself is nestled within a small group of trees and overlooks more green hills that dip down into a country landscape.
In the end, the IL state highpoint experience is filled with easy, rolling hills and quiet country roads. The process it takes to ultimately stand atop Charles Mound most likely won't fill pages of the next best-selling adventure novel but it will give you a taste of what northwestern Illinois has to offer.
Note: Charles Mound is on private property and the owners only allow visitors on the first full weekends (Saturday and Sunday only) of June, July, August, and September, so plan accordingly.
Getting to Charles Mound
Charles Mound is located on private land in Scales Mound that is owned by Wayne E Wuebbels:
688 W Charles Mound Rd
Scales Mound, IL 61075-9343
Scales Mound, IL is located about 12 miles northeast of the larger town Galena, IL.
From Scales Mound, IL, travel northeast until you reach Charles Mound road.
Follow Charles Mound road for about a mile, take a left and then a right and park near the signs at the gate near the bottom of the driveway/road.
Charles Mound quick facts
Charles Mound
Elevation: 1235 ft.
Nearest town: Scales Mound, IL
Trail distance (estimate): 1 mile
Elevation change (estimate): 200 ft.