Mount Whitney Trail, Mt. Whitney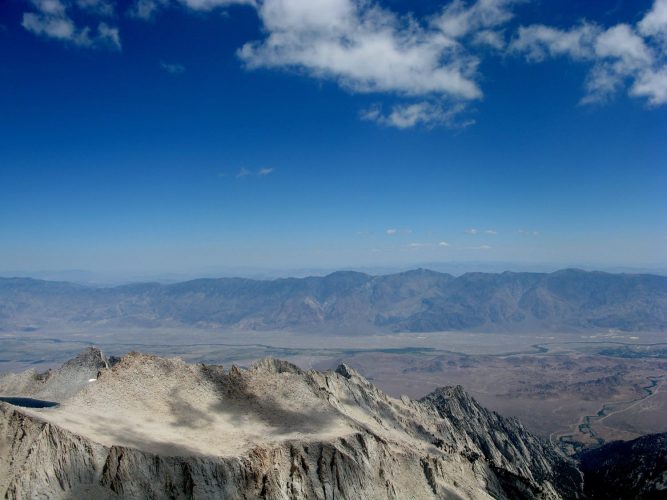 Whitney Portal / Mt. Whitney Trail
Starting at the Whitney Portal (8,300 ft.), begin up gentle switchbacks over a couple of small streams. This is a nice section to hit while it's still dark, as the trail is easy to follow and well-maintained. Just don't forget those backup batteries for the headlamp in case the night sky doesn't provide enough trekking light.
Lone Pine Lake / Outpost Camp
After nearly 3 miles, you'll approach Lone Pine Lake. This is the point on the trail where permits are required to continue. In case you forget this small detail, some signage will happily point this out to you. Continue on the Whitney Trail up through more switchbacks until you reach Outpost Camp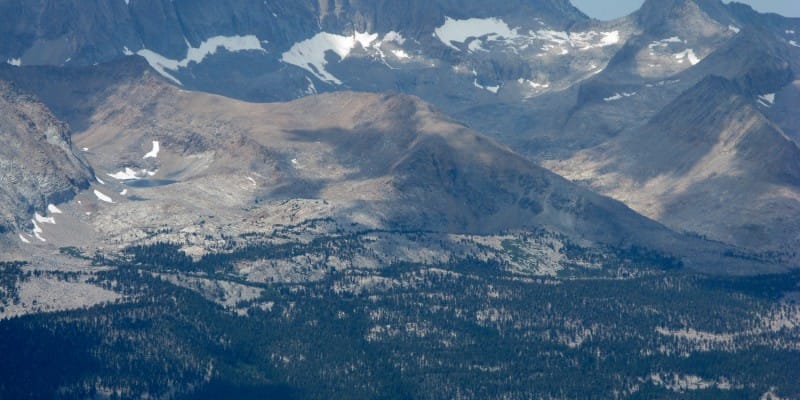 Above tree line
Continuing on the Mt. Whitney Trail out of Outpost Camp, you'll pass by Mirror Lake at about the 4-mile mark. After Mirror Lake, you'll ascend past the tree line and start on the steeper, rocky trail that soon passes by Trailside Meadow. Once near Trailside Meadow, it's about another mile and about 500 feet of elevation gain to reach Trail Camp.
Trail Camp
Trail Camp, at 12,000 ft., is a frequently-used camping spot for those who decide to take multiple days to climb Mt. Whitney. Outpost Camp is also utilized, but not as often as it is about 2 miles away and 1,500 ft. lower than Trail Camp. A water source does exist at Trail Camp – perhaps the last place to get water before a summit attempt.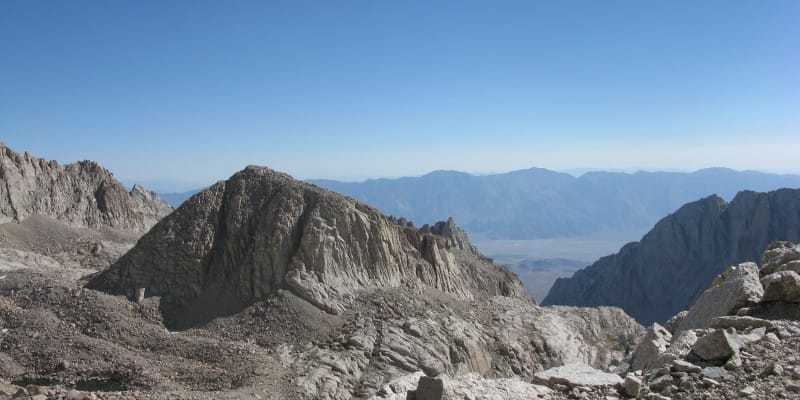 Trail Crest
From Trail Camp, ascend the infamous, dreaded 97 switchbacks (or is it 99?). There could possibly be a couple of trouble spots on this section of the path, depending on the month and current weather, including the section that included a cable railing. Once grinding out these 97 switchbacks, you'll descend slightly to Trail Crest at 13,600 ft. Take in the tremendous views at Trail Crest before your final push to the summit.
To the summit – 14,505 ft.
The final section of the Mt. Whitney Trail – from Trail Crest to the summit – takes nearly 3 miles to gain the final 900 feet of elevation. For those feeling the effects of the increasing elevation, this final 3 miles can seem a bit stretched out. But, all in all, there is nothing too noteworthy about this stretch – just grind it out!
Reach the summit, take in some more tremendous views, and don't forget to check out the summit shelter built by the Smithsonian Institute back in 1909.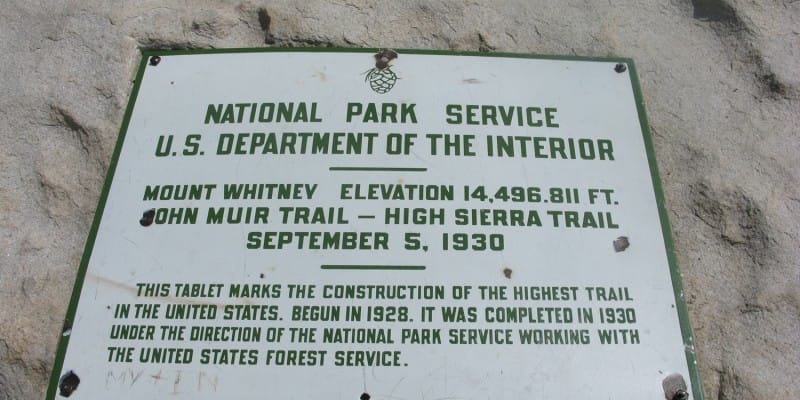 My trip reports from this route on Mount Whitney
Route info
Time of Year to Climb: Year-round, but best climbed May through October
Route: Whitney Portal / Mt. Whitney Trail
Trail distance (estimate): 22 miles roundtrip
Elevation change (estimate): 6,200 ft
Photos from this route