Airline Route, Mount Adams (NH)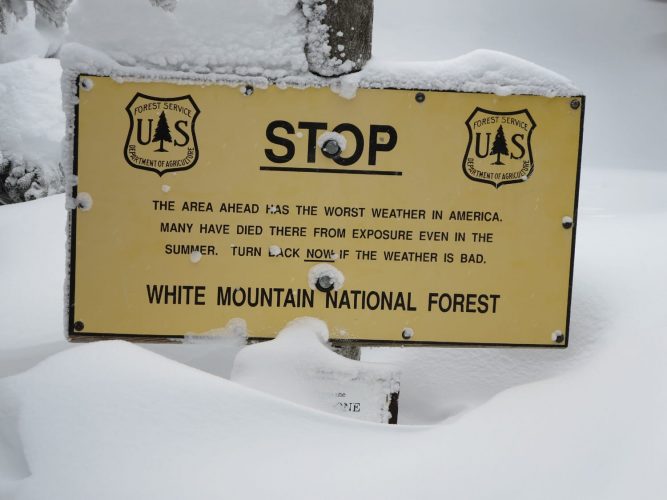 Mount Adams Airline Route
The Airline Route is known to be one of the most direct routes – if not the most direct route – up to the summit of Mount Adams in New Hampshire's White Mountains, as it rises approximately 4,500 vertical feet in about 4.3 miles. The last 1,000 feet of this route is extremely exposed, leaving mountaineers vulnerable to the storms known to frequent mountains in the Presidential Range.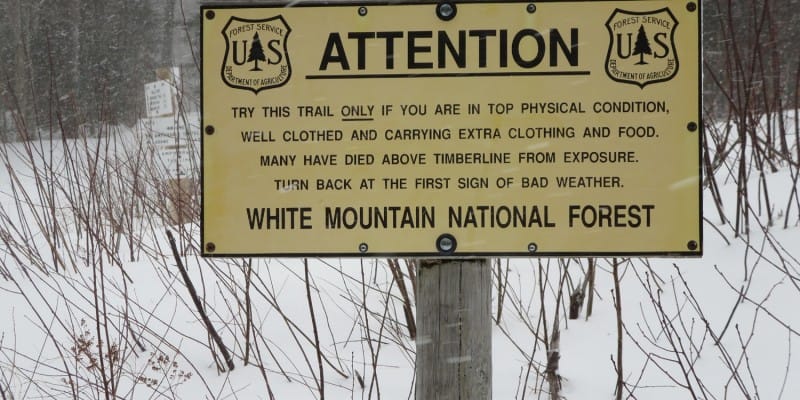 Appalachia Parking Lot
The Airline Route begins in the Appalachia parking lot, which sits on the south side of Route 2 just west of Gorham, NH. From the parking lot, head south into the network of trails. The first part of the Airline Route shares trail with another popular route on Mount Adams, the Valley Way Trail. After a short walk, Airline forks right. Start to follow it south.
Stay on Airline at multiple junctions
The route winds its way through thick forest, getting steeper as it passes multiple junctions. The route first hits Randolph Path after about a mile and then Scar Trail after approximately 2.5 miles. Follow signs to stay on Airline heading directly upward. The trail is clearly marked at each junction. If you look hard enough, the route to stay on Airline will be clearly labeled.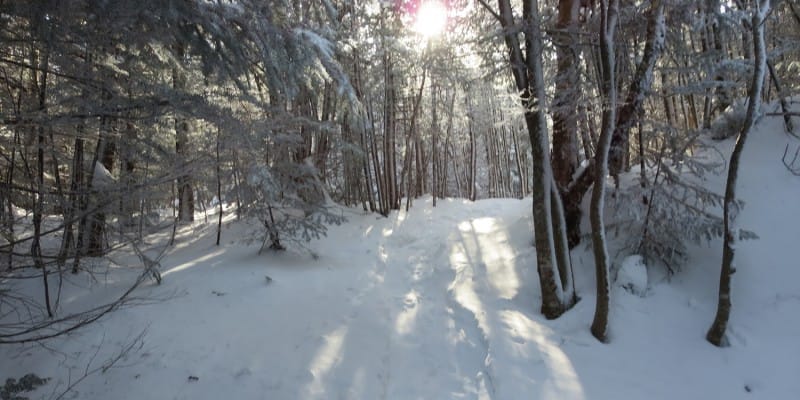 Head to treeline
Continue winding up through the junctions, heading for the tree line. The 1.5 to 2 miles prior to the tree line include multiple steep sections. In the winter, snowshoes or microspikes will be helpful depending on the snow pack. If the trail is icy, and depending on individual comfort levels, crampons may be necessary.
Once the tree line is reached, a Forest Service sign warns climbers: "The area ahead has the worst weather in America. Many have died there from exposure even in the summer. Turn back now if the weather is bad." This is, not surprisingly, a great spot to analyze your current situation and whether heading up or turning back is best.
Exposed ridgeline
The aforementioned sign marks the beginning of an extremely exposed section of the trail that follows a couple of ridges – including one section termed the "knife edge" – before meeting up with Gulfside Trail. This section of the trail can prove to be very challenging in inclement weather. Weave your way through large rocks and the occasional bit of trail, looking carefully for cairns that point you in a mostly south direction.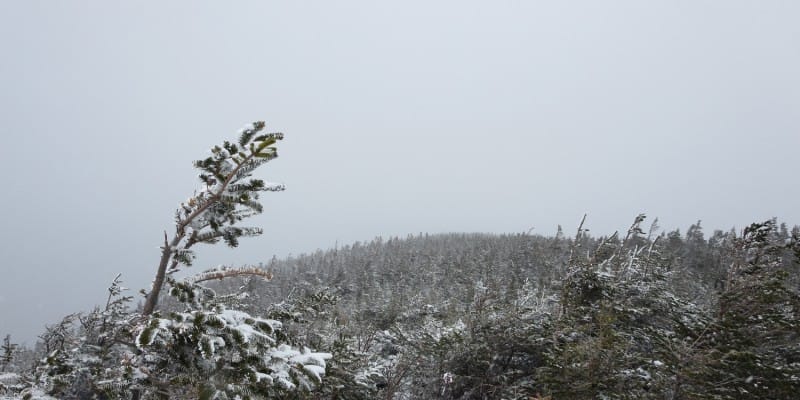 To the Summit
Once reaching the junction with Gulfside Trail, head left. The final half mile and 650 feet of elevation are gained by hiking and scrambling up rocky terrain to reach the summit of Mount Adams and the second-highest point in the White Mountains. On clear days, Mount Washington can be seen directly to the south, Mount Jefferson to the southwest and Mount Madison to the northeast.
My trip reports from this route on Mount Adams
Route info
Time of Year to Climb: All year
Route: Airline Route, Mount Adams
Trail distance (estimate): 8.6 miles round trip
Elevation change (estimate): 4,500 feet
Photos from this route