1000 Steps, Jacks Mountain (PA)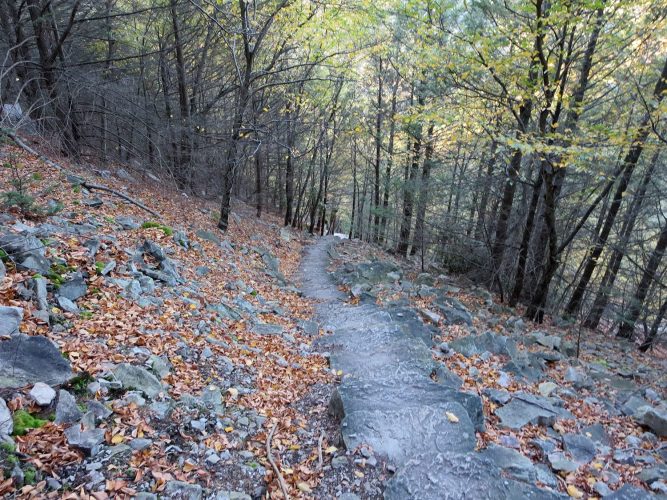 1,000 Steps Trail on Jacks Mountain (PA)
One thousand steps is a lot, right? Wait, is it? It's got to be a lot. It's definitely more than a little, but maybe it's not that bad. But maybe it is. Who knows, let's just give it a try.
If you've ever found yourself asking those questions and/or having rambling conversations like that in your head, there's a trail near Huntingdon, PA that will help you find answers – the one and only 1,000 Steps Trail on Jacks Mountain. This trail brings a lot of history, a lot of views to those who can conquer it and, of course, a lot of steps.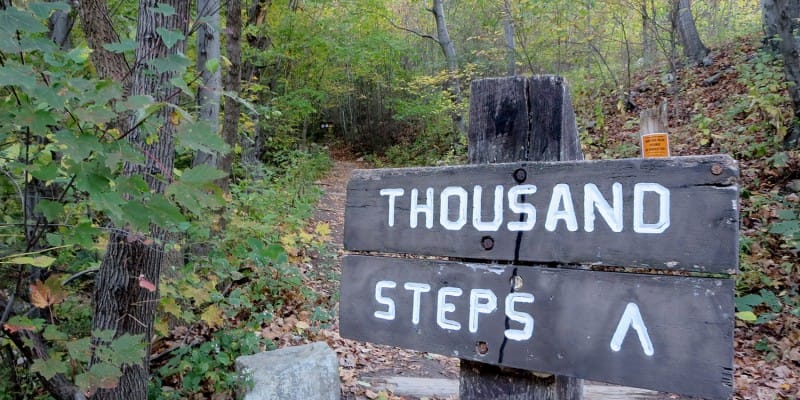 Hiking the 1,000 Steps Trail in Pennsylvania
Jacks Mountain in Pennsylvania, home of the 1,000 Steps Trail, stands tall at 2,321 feet. While this may not be "tall" in the realm of Colorado 14ers and the like, it is quite tall for Pennsylvania. The highest natural point in PA is Mount Davis, which clocks in just about 900 feet higher.
The 1,000 Steps Trail was originally constructed back in the 1930's using materials found on the mountain for use by quarry workers / miners as a pathway up to work on the mountainside. The mining/quarry operation at its height produced thousands and thousands of bricks per day.
Jacks Mountain and the 1,000 Steps Trail are part of of the 830-mile Potomac Heritage Trail, which connects Washington, D.C., Virginia, Maryland and Pennsylvania, and are also part of the Standing Stone Trail (formerly known as the Link Trail), which stretches more than 70 miles across central PA.
Climbing the 1,000 steps
Once at the first step (see directions below), you'll know what to do.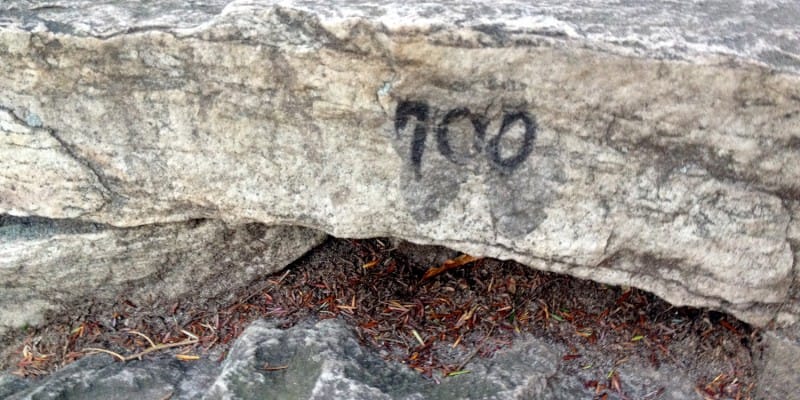 100 more steps …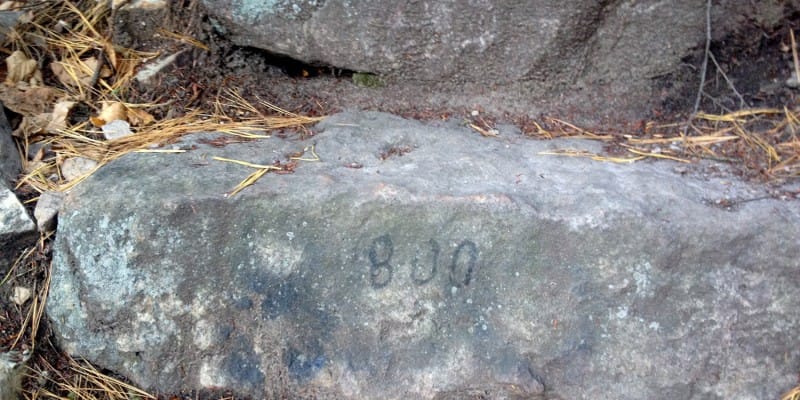 100 more steps …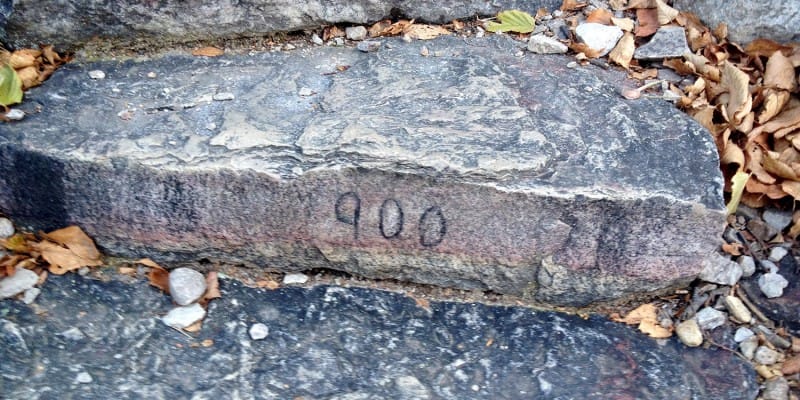 OK, you get the picture.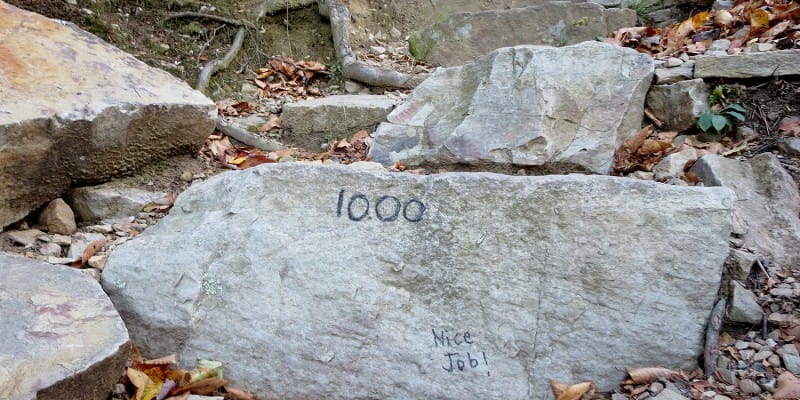 Life after 1000 (1037) steps
After you set foot that 1,000 and final step, you'll soon realize that there are few more than 1,000 on this trail. One step up above the pictured 1,000th step claims that 1,037 is the final count, while I've also read 1,043 in a few places. I didn't do an official count, so I'll leave the mystery to be solved by you.
Once you've paid your dues and stand atop the steps, the true greatness of the 1,000 Steps Trail shows up front and center. There are a number of lookout points with great views of the surrounding area.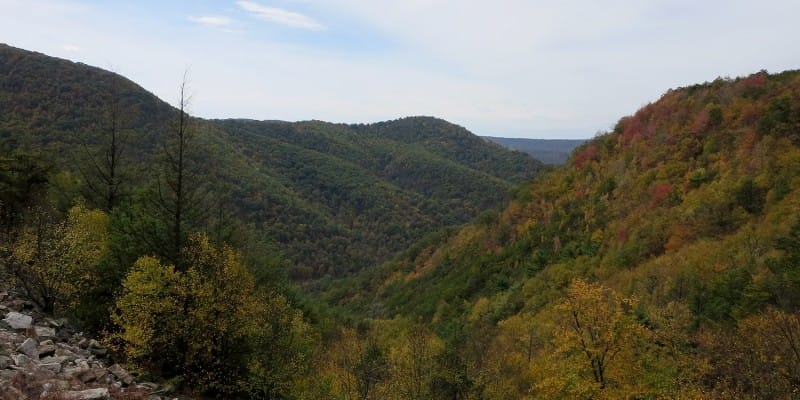 More hiking up top
Additionally, once 1,000+ steps higher, you'll soon realize that there is a nice patchwork of trails on Jacks Mountain that begs to be explored. In addition to a number of nearby lookout points, there is an old quarry/mining headquarters building and, above that, some winding trails that bring hikers up to the summit plateu.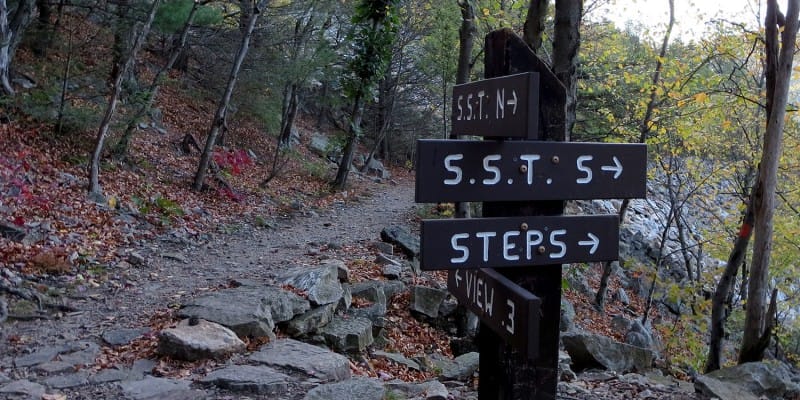 Getting to Jacks Mountain & 1,000 Steps
The 1,000 Steps Trail is located on US Route 22 in Huntingdon, PA. From Mount Union, PA, travel down Route 22 for approximately 2.3 miles until you see the gravel parking area on the right side of the road. The trailhead for 1,000 steps is at the south end of the parking area.
Route stats
Route: 1000 Steps, Jacks Mountain (PA)
Trail distance (approximate): 1 mile round trip
Elevation change (approximate): 1,100 ft
Photos from this hike