Top 3 Hikes in Acadia National Park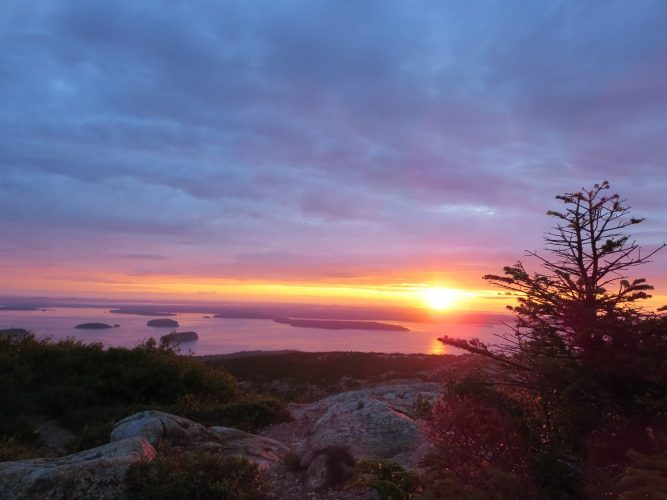 Best hikes in Acadia
Maine's Acadia National Park, the first national park created east of the Mississippi River, is not known for its huge mountains or grueling vertical trails. What it is known for its incredible views – and it has a lot of them.
The beauty of Acadia is probably what makes it the second most popular U.S. National Park east of the Mississippi, and once you're there it's easy to understand. If you are planning a trip to Mount Desert Island and Acadia, don't shy away from checking out spots the popular Park Loop Road – there are a ton of great trails (and vistas) accesible from this road.
Here are three of the best.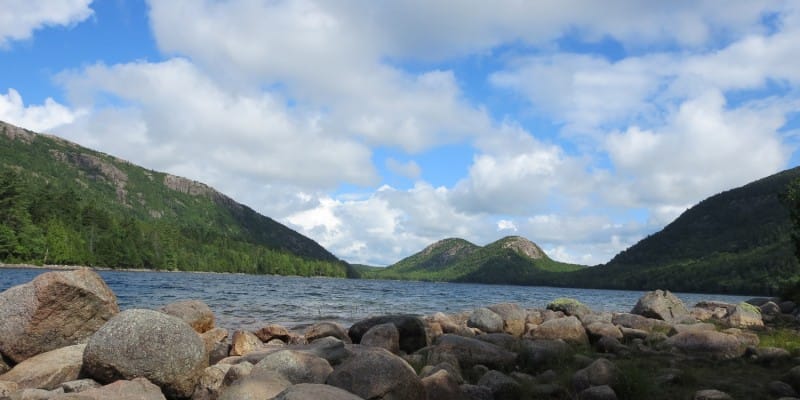 3. Jordan Pond Loop Trail
Jordan Pond is both large (187 acres and a maximum depth of 150 feet) and surrounded by awesomeness (North Bubble Mountain and South Bubble Mountain look over the pond from its north end).
This easy, 3.5-mile loop trail offers up a good taste of what Acadia National Park is all about, and produces a lot of photo opps in the process. Definitely take time to stop and enjoy the scenery on this stroll.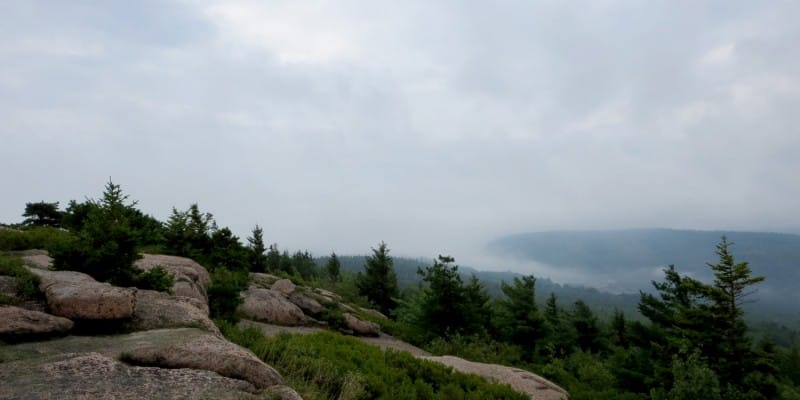 2. Gorham Mountain Trail
Acadia's Gorham Mountain is somewhat of the forgotten cousin of the nearby, famous Cadillac Mountain (see #1). That means one thing in particular: fewer people on the trail.
The trail is short, but with some rocky terrain and a few steep sections it feels a little longer. That's a good thing in this instance, as trememdous views pop out all around.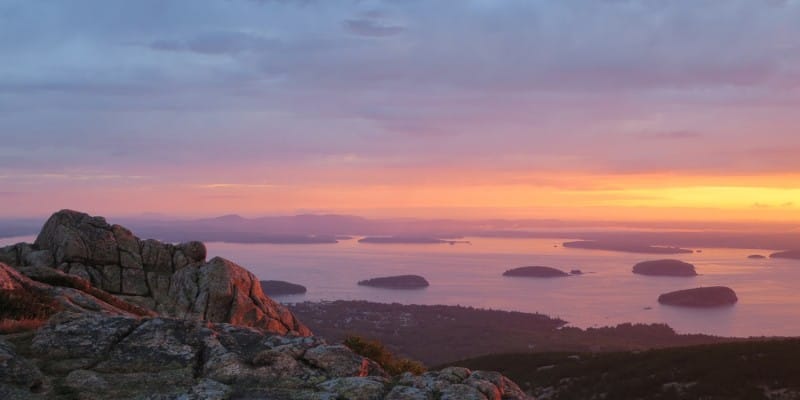 1. Cadillac Mountain, North Ridge Trail
The summit of Acadia's Cadillac Mountain is the highest point within 25 miles of the ocean on the entire Eastern seaboard of the U.S., and Cadillac's North Ridge Trail is perhaps the best way to get up there.
This 2.5-mile trail will take you up to the top of this 1,528 peak and provide a ton of expansive vistas in the process. Extra bonus points if you get on the trail before dawn and make it up top to see first sunrise in the United States.
Honorable mention
The Bubble Rock Trail (trailhead about 1.5 miles north of the Jordan Pond trailhead) that heads up to the top of modest South Bubble Mountain sounds like a great, short hike with tremendous views. But I was unable to check out this trail in person when I was in Acadia, so I can't personally recommend it 100%.